Innovative technologies have been driving strategic supply chains in the economy of Acre and other Amazon states. These technological advancements have led to improvements in agricultural and forestry production, environmental preservation, and economic opportunities in the region.
The widespread adoption of technology has played a crucial role in developing the livestock sector in Acre, turning the state into a significant beef exporter. With a cattle population of 4.2 million head in an area of 2.3 million hectares of pasture, the state produced over 80 thousand tons of beef in 2021, ensuring domestic supply and yielding a surplus for other states.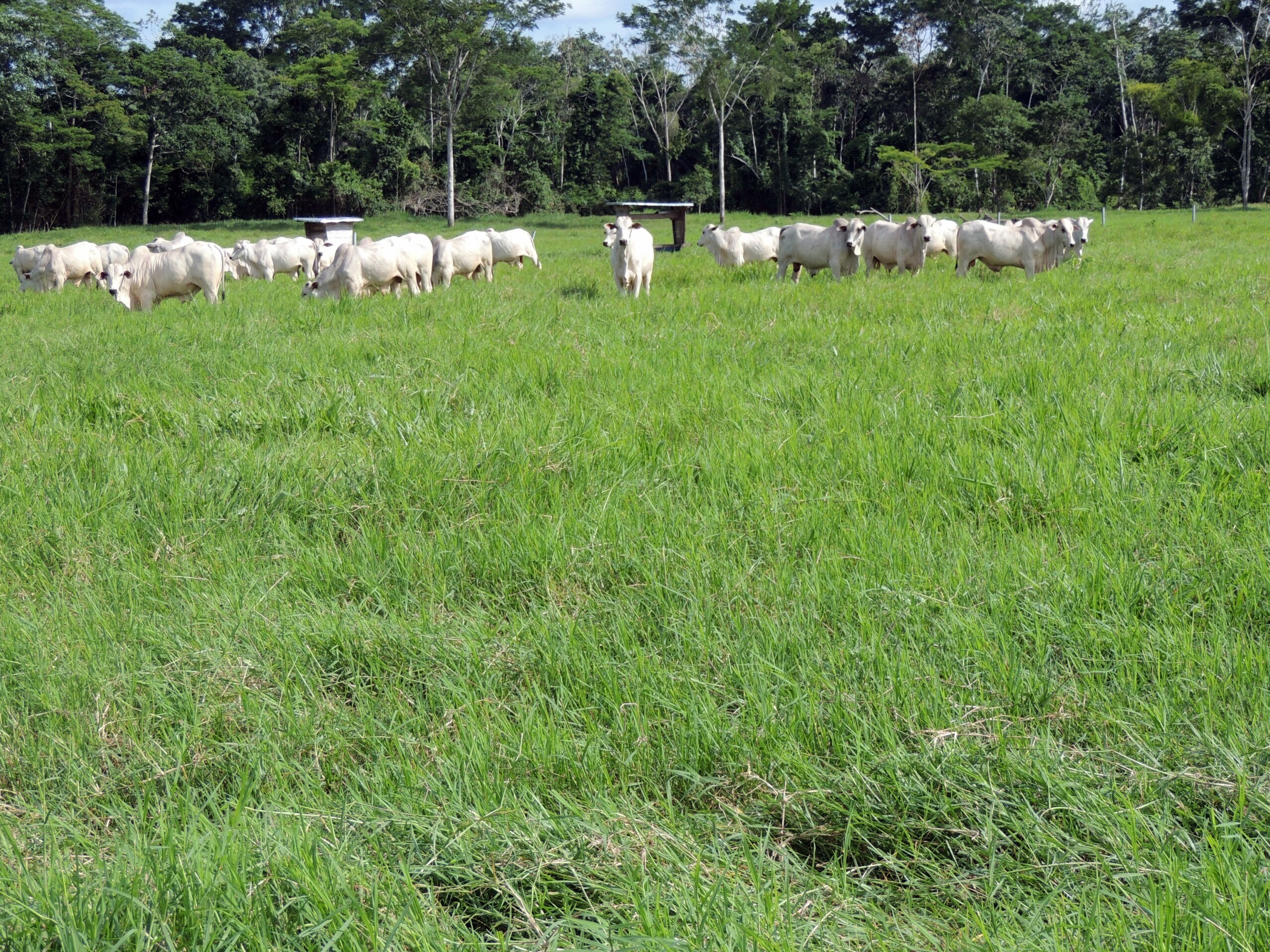 Established in 1976 during an extractive economic era, EMBRAPA arrived in Acre with a mission to develop agricultural and livestock production systems to increase food supply. Early projects focused on pasture management, crop diversification (including corn and coffee), and fruit cultivation. In later years, EMBRAPA shifted its research efforts to economically important crops like banana and cassava, as well as non-timber products such as Brazil nuts and açaí. The organization also undertook studies on corporate forest management to reduce environmental impacts and promote the value of standing forests and their ecosystem services.
According to Bruno Pena, the General manager of EMBRAPA Acre, the technologies created by scientific research have developed production and improved the economy and continually contributed to the income and quality of life of rural families in Acre and other Amazon states. These achievements were made possible through robust and long-lasting partnerships with public and private institutions, as well as farmers who believed in the transformative power of science, ensuring the participatory process in developing and validating dozens of technologies for the productive sector.
Cattle raising
Sustainability in animal farming has been a focus on research in partnership with the Association for the Promotion of Forage Improvement Research (UNIPASTO). EMBRAPA Acre has introduced 15 forage varieties from the Arachis, Brachiaria, Cynodon, and Panicum genera, adapted to the waterlogged soils typical of the Amazon. These resistant forages provide longevity to pastures and improve the nutritional quality of the forage, enhancing animal diets, milk, and meat production, and profitability in pasture-based livestock systems.
In addition to the work with grasses, EMBRAPA has released two cultivars of leguminous forage peanuts with high protein content (between 23 and 29%), high forage production, and tolerance to waterlogged soils, suitable for intercropping with different types of grasses. Integrating legumes and grasses is a strategy to ensure more productive pastures and high-quality forage for livestock with minimal input usage. This system increases herd productivity and provides natural nitrogen to plants, reducing the need for fertilizers and greenhouse gas emissions (GEEs) in the activity.
Forests preserving
The adoption of digital technologies has made forest management more productive and sustainable. EMBRAPA's Digital Forest Exploitation Model (MODEFLORA), available for 15 years, is used in 100% of Acre's forest management plans and by forestry companies in other Amazon states (Amapá, Roraima, Rondônia, Amazonas, and Pará). The model provides highly accurate data about managed areas, facilitating planning, execution, and monitoring of field operations while reducing production costs by 31.5%. Besides its low environmental impact, MODEFLORA contributes to the work of environmental agencies in monitoring and control.
High-resolution images enable new insights into the forest's topography and hydrography, leading to the development of methodologies that accurately estimate forest growth dynamics, wood volume, and biomass and carbon stocks. In addition to the initial integration of technologies such as GPS, GIS, and remote sensing tools, EMBRAPA has introduced scientific innovations like the Light Detection and Ranging (LIDAR) laser profiling systems, enabling 3D forest mapping, and cutting-edge drones. These studies involve training artificial intelligence algorithms for fully automated forest inventories and identifying economically valuable tree species.
Combining different technologies continues to enhance MODEFLORA's capacity to yield increasingly precise data about managed areas, enabling informed decision-making in forest activities.
Fruits and vegetables
Concerning agriculture, various technological solutions have been made available for Acre's farmers. These include different types of cassava, pineapple, and citrus fruits (orange and lemon) adapted to local climate and soil conditions, as well as disease-resistant banana cultivars and higher-yielding passion fruit varieties for agro-industrial processing and fresh consumption.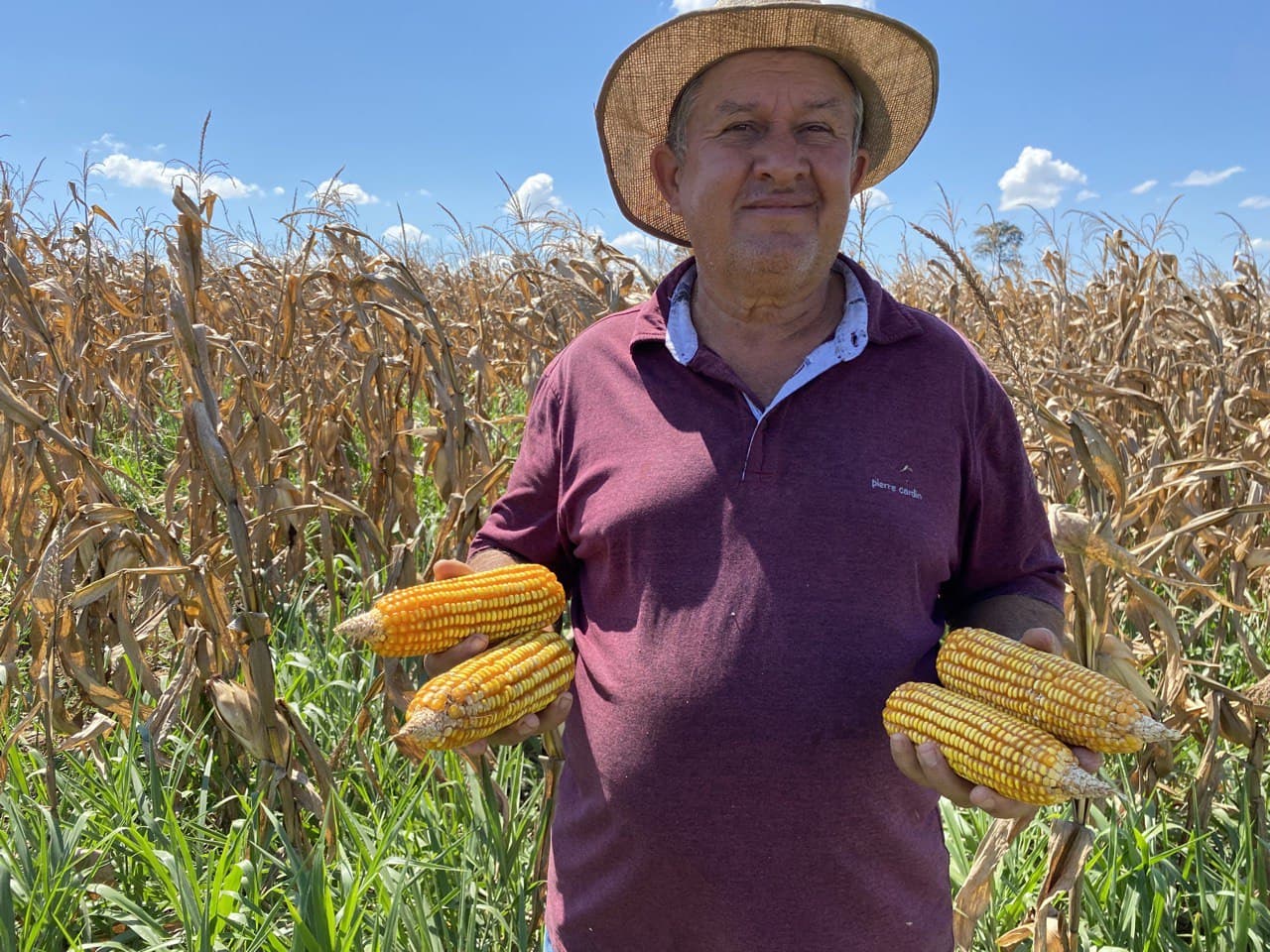 Improvements in the production process of cassava flour, a source of income for family farmers, have been achieved through research partnerships with government institutions and local farmers. This kind of collaboration has led to the systematization and recommendation of Good Manufacturing Practices, which involve specific care for each processing stage, improve working conditions in flour houses, and add value to the production.
Research on Cruzeiro do Sul flour has also contributed to its recognition as a Geographical Indication (GI) product in 2017, highlighting its traditional production method passed down through generations by local farmers for over a century. This certification ensures the product's origin, prevents fraudulent use of its denomination, enhances its value, and opens up new markets, strengthening the economy and local development.
EMBRAPA's technologies for the recovery and use of degraded areas have enabled the cultivation of grains such as soybean and corn on former pasture lands, which were converted into integrated crop-livestock systems. This strategy intensifies production and expands crop cultivation in the state.
*This content is based on the article originally published by Embrapa – Acre