Brazilian olive oil is already known for its freshness and specific notes of flavor. However, the main feature of Brazilian production is the short period between harvesting olives, extracting the oil, and selling the final product. This process ensures the extra virgin olive oil is fresh and tasty at the consumers' table.
To promote the value of handmade olive oil produced in Brazil, CNA grants the CNA Brasil Artesanal Award. This year, ten producers were selected by a technical jury that analyzed 58 samples, five in the Blend category—which includes olive oils made from more than one olive variety—and another five in the Monovarietal category—where the oil is produced from just one olive cultivar.

CNA Brasil Artesanal Award: technical jury
The five finalists in the Blend category are Bem-te-Vi, Casa Gabriel, Herança do Cerro Intenso, Irarema Suave, and Sabiá. In the Monovarietal category, the chosen ones are Cadenza Picual, Capolivo Arbequina, Lagar H Manzanilla, Milonga Arbequina, and Ouro de Santana Manzanilla.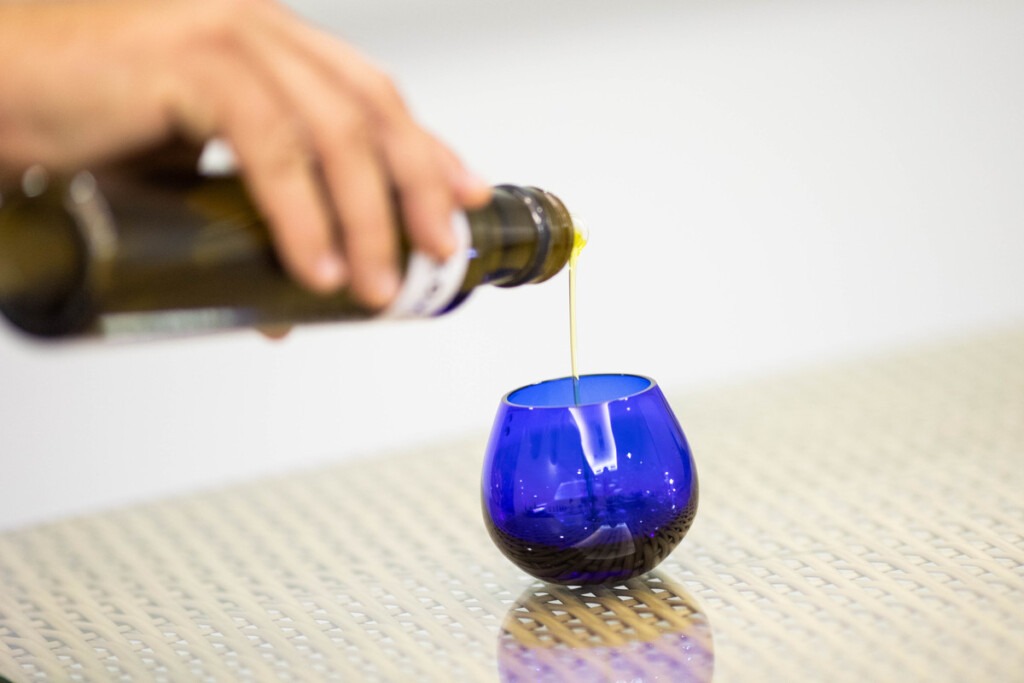 The ten finalists will now undergo evaluation by a popular jury, scheduled for August 12th and 13th in Brasília (DF). The final phase of the competition involves assessing the stories behind the finalist olive oils. All ten finalists will receive cash prizes and certificates.
The initiative is carried out by the Brazilian Confederation of Agriculture and Livestock (CNA) in partnership with the Minas Gerais Agribusiness Research Company (EPAMIG), the Brazilian Agricultural Research Corporation (EMBRAPA), and the Federal University of Health Sciences of Porto Alegre (UFSPA).
Awards around the world
Recently, Potenza Extra Virgin Olive Oil, a fruity blend produced at the Serra dos Tapes Farm, was acknowledged by the Mario Solinas Quality Awards, an initiative of the International Olive Oil Council (IOC), regarded as the most significant in this sector.