Wheat, the second most consumed grain globally, accounting for 30% of the world's grain production, is undergoing significant changes in Brazil. The country, which ranks among the top wheat importers, is on track to achieve self-sufficiency in wheat production. In 2022, Brazilian wheat production reached a record-breaking 10.554 million tons, and there are projections of further growth in the coming years.
This significant increase in wheat production in Brazil is a result of expanded planting during the season, driven by good prices and favorable weather conditions. For the upcoming crop, which will begin in August 2023 and end in July 2024, the National Supply Company (CONAB) has adjusted the estimates for planted area, production, and productivity. An area of 3,429.6 million hectares is expected to be used in crops (+11.1%), with an estimated harvest of 10,429.7 million tons (-1.2%).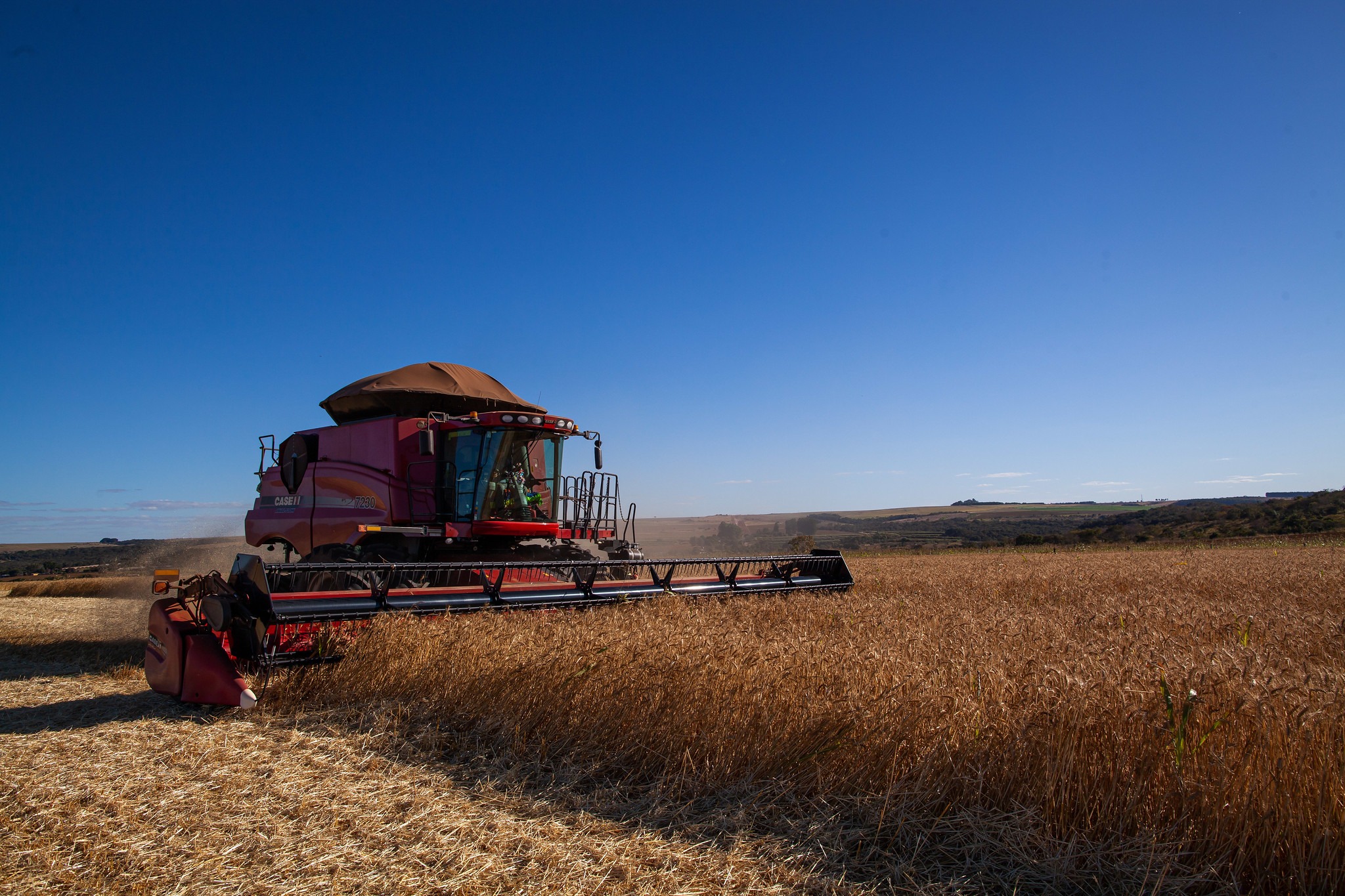 In the 2023 first semester, Brazilian wheat imports totaled 2.1 million tons, representing a 35.1% decrease compared to the same period last year. This is the lowest accumulated volume for this season since 1997. This imports reduction may indicate that Brazil is moving towards self-sufficiency, reducing the need for imports and increasing its participation in the international wheat market.
"This could be a sign that Brazil is moving towards self-sufficiency, as it not only meets domestic demand but also reduces the need for imports and increases its presence in the international wheat market," says Tiago Pereira, Technical Advisor at the Brazilian Confederation of Agriculture and Livestock (CNA).
The positive results in the wheat sector are largely due to the development of adapted wheat varieties with stable yields and disease resistance, achieved through years of research and studies led by the Brazilian Agricultural Research Corporation (EMBRAPA). Using these adapted plants has enabled the consolidation and expansion of winter cereal crops in the country while reducing the use of pesticides and increasing profitability for farmers.
CNA has played a fundamental role in promoting and strengthening the wheat sector in Brazil. The entity has worked to boost production, competitiveness, and sustainability through strategic and representative actions in this important agricultural product. Simultaneously, a proposal for goals and actions is being conceived as part of the National Wheat Plan to foster crop development and industry expansion across the country.
Wheat growing in Brazil
The first direct-seeding practices, machinery adaptations, and farmer training for wheat growing began in northern Rio Grande do Sul, through either seed imports or those brought by European immigrants. However, the crops (especially winter wheat) were affected by diseases, soil toxicity, or a lack of cold weather to complete the cycle, resulting in significant losses.
Intending to provide technological solutions for the sustainable development of wheat and other winter cereal agribusiness in Brazil, the Brazilian Agricultural Research Corporation (EMBRAPA) initially focused on establishing a genetic improvement program and introduced wheat strains from the International Maize and Wheat Improvement Center (CIMMYT) based in Mexico; the first EMBRAPA researchers were trained there.
After overcoming the genetic adaptation challenges, EMBRAPA began developing Brazilian wheat varieties aimed at increasing productivity, resource rationalization, technological quality competitiveness, and income generation throughout the value chain. Since the 1970s, when wheat research intensified in Brazil, average wheat productivity increased from 800 kilograms per hectare (kg/ha) in 1970 to over 3,000 kg/ha in 2022, representing an average annual growth rate of 3.5% in productivity, according to data from the National Supply Company (CONAB).
Milestones
Over the years, wheat varieties have been developed for various uses, including bread, pasta, biscuits, and cookies production, as well as animal feed in the form of grains or preserved forage. Currently, seven out of ten wheat cultivars available in the market incorporate EMBRAPA's developed germplasm.
In recent years, new soil management challenges have led to a review of agricultural practices, shifting towards the concept of no-till farming. This technique involves an all-encompassing approach, including crop rotation, continuous soil cultivation, zero tillage, and adopting soil and water preservation practices widely disseminated through technical assistance and rural extension services.
One successful case in Brazilian wheat research is the biological control program for aphids, launched in 1978 through a partnership between EMBRAPA researchers and the University of California. The program involved the introduction of natural enemies into Brazilian wheat fields, particularly a species of wasp capable of parasitizing aphids, the main wheat pest in the 1970s.
Parasitoids were mass-produced in EMBRAPA's entomology laboratory and unleashed in the crops. The reduction in insecticide use reached 855 thousand liters per year. To this day, aphid damage has not been significant, indicating this biological control in wheat remains active in the environment. Currently, research efforts are focused on aphid monitoring and developing wheat varieties with genetic resistance to viruses transmitted by these insects.