South Korea ranks as the seventh top destination for Brazilian agro exports. A recent business mission aimed at further expanding the trade relations between the two countries.
Last July, Sueme Mori, the Director of International Relations at the Brazilian Confederation of Agriculture and Livestock (CNA), joined that delegation, which comprised representatives from the Brazilian Ministry of Agriculture and Livestock, sectorial entities, and congresspeople.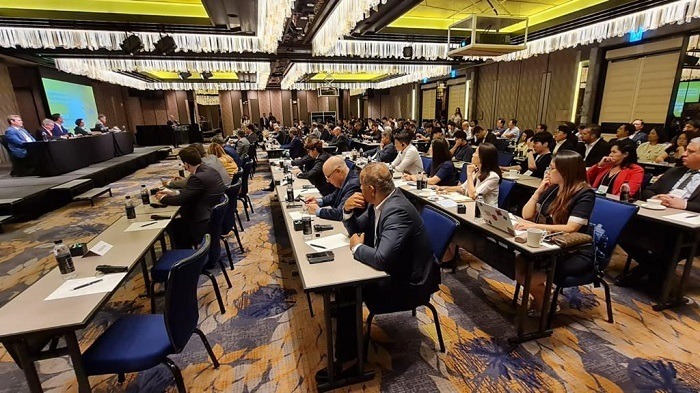 The group visited the meat market in Seoul (the capital city), engaged in a series of meetings at the Brazilian Embassy, and explored local food companies. On July 24th, the delegation attended lectures by Astros Corporation on trends in the South Korean market for animal products. On the same day, the group met representatives from Highland Foods and CJ Cheiljedang and visited Seoul's meat market.
"We are already the main Korean supplier of chicken meat, but pork still has potential since Brazil holds only a 2% market share. Additionally, South Korea has not yet opened its doors to Brazilian beef, and this is one of the Brazilian government's demands for the mission," explained Sueme.
She also attended the seminar "Opportunities and Partnerships for the Animal Protein Industry," promoted by the Brazilian Association of Animal Protein (ABPA) and the Brazilian Association of Meat Exporting Industries (ABIEC). The event showcased the main features of the Brazilian animal protein sector (cattle, swine, and poultry) and the opportunities for expansion in trade between Brazil and South Korea.
The business mission was organized by the Ministry of Agriculture with support from ABIEC and ABPA. Following the visit to South Korea, the delegation will head to Tokyo, Japan, for sectorial meetings and technical visits.