Brazilian cocoa farmers have taken an important step into the international market. In March, Coopercabruca, a cooperative in Bahia state, in the country's Northeast Region, exported another batch of cocoa liquor. The product is a key ingredient of Swiss chocolate, globally known for its high quality.
The shipment was of half a ton of cocoa mass, prepared from selected beans. "It is a great challenge to place an order of this kind in Europe and learn about satisfied consumers there. We need to show the world that we do have excellent almonds and that our chocolate is comparable to the Swiss chocolate," says, proudly, Orlantildes Santos Pereira, Coopercabruca's President.
Sustainable "cabruca" cocoa
The Brazilian cocoa that arrives in Switzerland is produced following strict sustainability standards. The "cabruca" method consists of production inside the Atlantic Forest, an Indigenous method that preserves the biome and has been improved to meet current market demands.
Brazilian cocoa has also been recognized for its post-harvest stages, such as fermentation and drying. These are essential phases, responsible for the formation of taste and flavor precursors. Every step of the process makes a good chocolate bar, with the right acidity and quality indicators.
Brazilian specialty chocolates are among the best in the world. They are acknowledged for being very aromatic, with fruity acidity and floral notes. This flavor can be found in chocolate and many cocoa products like nibs, beans, cocoa honey, cocoa powder, jelly, pulp, and many more.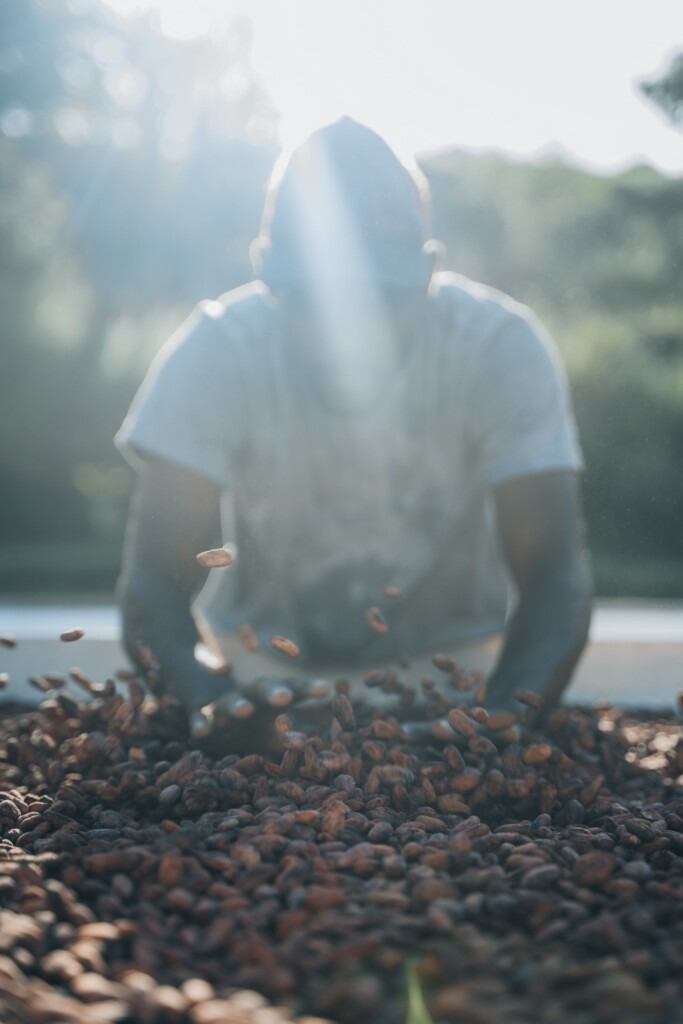 Training and support
The sale was completed after a process involving the cooperative's entrepreneurial talents and the support of professionals from the Agro.BR project. The program is an initiative of the Brazilian Confederation of Agriculture and Livestock (CNA) and the Brazilian Trade and Investment Promotion Agency (ApexBrasil).
Coopercabruca has been supported by Agro.BR since 2020. During this period, its farmers-members learned about the opportunities and challenges of exporting through training actions, individual consultancies, foreign trade workshops, commercial promotion, a digital portfolio in five languages (Arabic, Chinese, English, Portuguese, and Spanish), and a virtual showcase.
In late 2021, they joined the Export Qualification Program (PEIEX), a tool that was recommended under the project and implemented by the partnership with ApexBrasil and its state executor, the Euvaldo Lodi Institute (IEL).