The 8th edition of the AgroBrazil Exchange Program recently took a group of representatives from six embassies in Brazil to visit rural properties and learn about various agricultural and sustainability projects developed in the Santa Catarina state, in the South of Brazil.
The delegation visited the cities of Florianópolis (the state's capital), Bom Retiro, São Joaquim, Campos Novos, Concórdia, and Treze Tílias, and was impressed by the mariculture, viticulture, fruit farming, swine farming, poultry, dairy products, and grains in the region.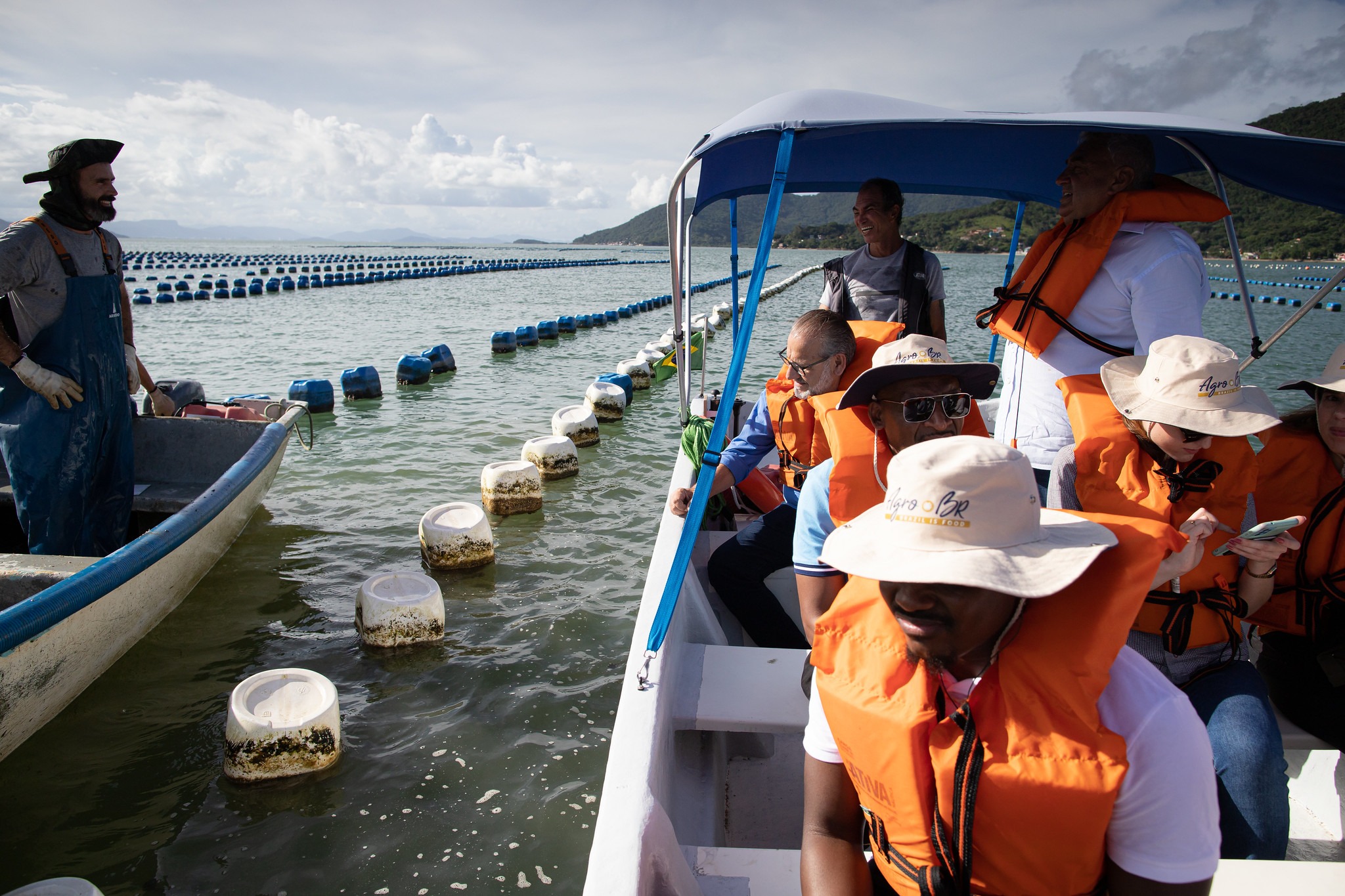 The Brazilian Confederation of Agriculture and Livestock (CNA) and the Santa Catarina State Federation of Agriculture and Livestock (FAESC) started the four-day technical mission that included diplomats from Belgium, Mozambique, Nigeria, Paraguay, the United Kingdom, and Uruguay.
The meeting's main goal was to allow close and direct contact between the diplomats and Brazilian rural producers. Luana Alburqueque, the Business Development Manager of Agritec, the Food and Beverage Sector of the Business and Trade Department of the British Embassy in Brazil, highlighted the opportunity of getting to know the state's potential. "It is an important initiative that is aimed at bilateral trade," she said.
Santa Catarina is the largest swine producer and the second-largest poultry producer in Brazil, and the first in chicken meat exports. Despite its traditional small properties, the state presents high productivity and modern technology, standing out in both activities due to the production chains' organization.
The representatives visited rural properties (including a sea farm), factories, and a winery, to learn more about the agricultural potential of the state. Alicia Perez Ruiz Diaz, a Counselor at the Paraguayan Embassy, says that was an outstanding visit: "During the trip, everything was beautiful and it was also important to get to know the state. It is not only beaches; besides oyster production, it has a strong agricultural sector".
For the Counselor of the Embassy of Mozambique, Arlindo Jaime Carlos, the technical mission allowed him to know another reality and may strengthen trade relations. "The two countries already have excellent relations on a political level, but we must increase the relations on economic and trade cooperation, going to the field to learn about sustainable projects," he said.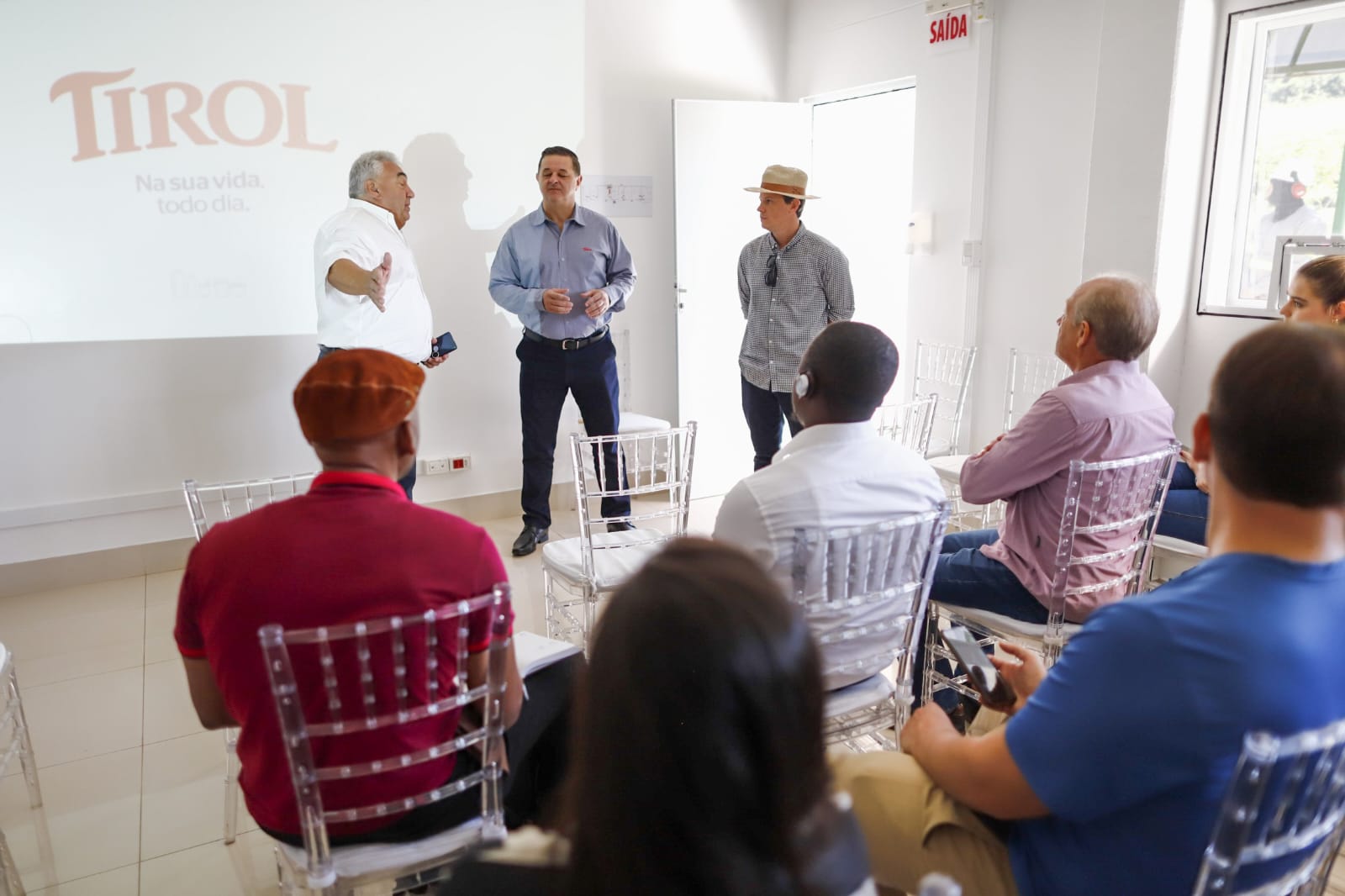 The program
The AgroBrazil Exchange Program was launched by CNA in April 2017 to bring Brazilian rural producers closer to foreign diplomats living in Brazil, thus promoting direct contact with agricultural production and strengthening the image of the national agribusiness to representatives of strategic countries. Previous editions of the program have taken more than 25 diplomatic representations to visit the states of Bahia, Pernambuco, Mato Grosso do Sul, Minas Gerais, Pará, and Rio Grande do Sul.