The 7th edition of the AgroBrazil Exchange Program took a delegation of representatives of 11 embassies in Brazil to visit rural properties and get to know agricultural and sustainability projects developed in the state of Mato Grosso, located in the Central-West (Midwest) of Brazil.
High levels of innovation and productivity, in addition to crop diversification, caught the attention of the delegation, which visited the cities of Cuiabá, Campo Novo dos Parecis, Campo Verde and Sinop.
The initiative of the Brazilian Confederation of Agriculture and Livestock (CNA) and the Mato Grosso State Federation of Agriculture and Livestock (FAMATO), made possible the four-day technical mission that included diplomats from Germany, Australia, South Korea, Spain, United States , India, Indonesia, Malaysia, the Netherlands, Singapore and the European Union. The main objective of the meeting is to allow a close and direct contact between the diplomats and Brazilian rural producers.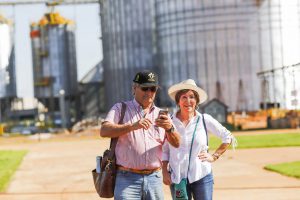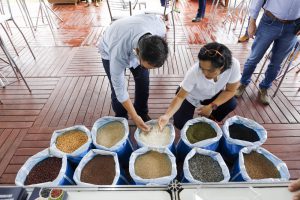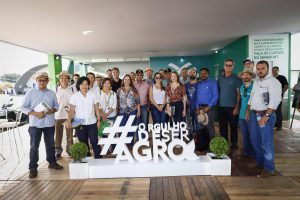 For the ambassador of India, Anand Prakash, the trip was very productive. "This CNA/Senar System program is excellent because it shows the evolution and efficiency of agriculture and livestock in practice. It is very important to have this contact and engagement with the sector", he pointed out.
Mato Grosso is the third largest Brazilian state by area.The agricultural sector represents 50% of the economic activity, which is the largest soybean producer in the country, with 28% of the grain produced. The state also has the largest cattle herd in the country, reaching the mark of 32 million animals in 2020. Around 57% of the meat is destined for the domestic market.
"This is the first time I've seen tracts of arable land on such a large scale. I am learning a lot about the functioning and relevance of Brazilian agribusiness", the Indonesian ambassador, Edi Yusup, points out.
For the first time on a rural property in Brazil, the South Korean ambassador, Ki-Mo Lim, highlights the importance of strengthening relations between the countries. "This place is just fantastic. Not only because it is vast, but also for the way people deal with agriculture, with the application of technology and science, in addition to mechanized processes", he highlighted.
Among rural properties, factories and laboratories, the delegation was able to learn more about the agricultural potential of the state. One of the visits was to the AgriHub Space facilities, an initiative that supports startups and companies in the development of innovative agro solutions. The Soja Livre initiative was also presented, which encourages the production of conventional soy.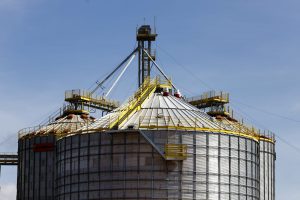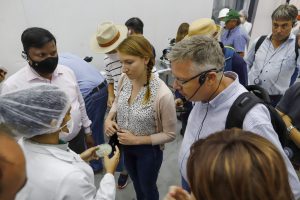 **The Program**
The AgroBrazil Exchange Program was created by CNA in April 2017, to bring Brazilian rural producers closer to foreign diplomats living in Brazil, thus promoting direct contact with agricultural production and strengthening the image of the national agribusiness with representatives of strategic countries. Previous editions of the program have already taken more than 25 diplomatic representations to visit the states of Bahia, Pernambuco, Mato Grosso do Sul, Minas Gerais, Pará and Rio Grande do Sul.